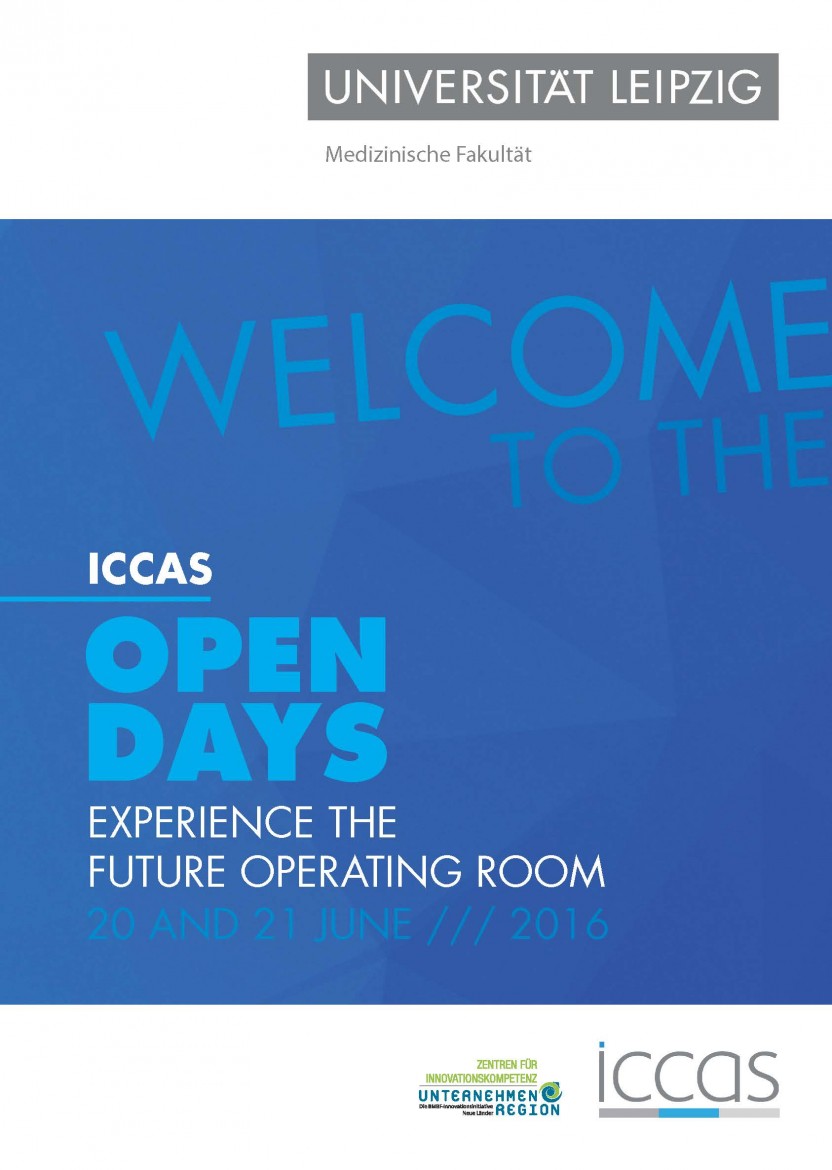 During the Open Days on June 20 and 21, 2016, ICCAS welcomes interested parties, who would like to know more about the future operating theater.
At these two days, there will be guided group tours through the institut. Visitors will get information about the technique in the future OR and further interesting ICCAS projects.
You can still register on www.iccas.de/opendays.
We are looking forward to your visit!