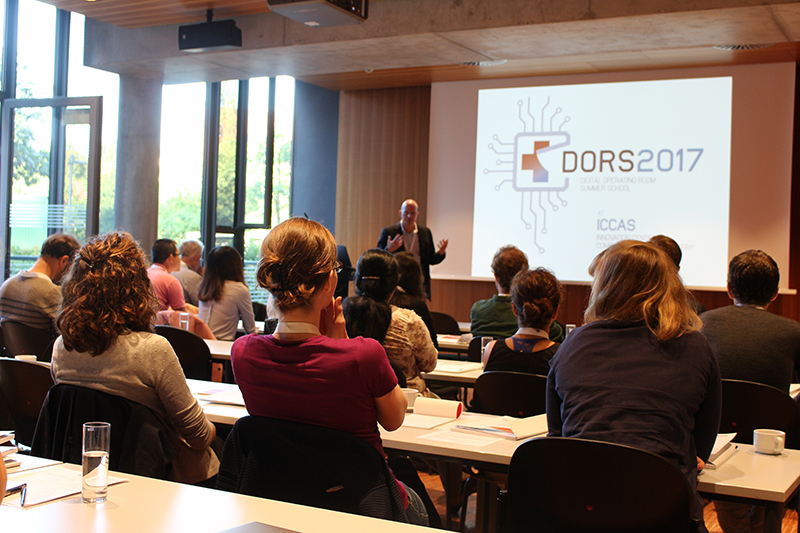 Prof. Neumuth opens ICCAS's 4th Summer School
At 28th August 2017, the fourth Digital Operating Room Summer School successfully started. Prof. Andreas Melzer and Prof. Thomas Neumuth are very pleased with the large number of international guests. Besides Germany more than half of the 24 participants come from other European countries, furthermore from Japan, the United States of America, Iraq and Tunisia. Well-known and internationally accepted experts wait for them to impart their knowledge in lectures and hands-on-sessions and to be available for questions and discussions.
The opening topic of the interesting summer school week is the computer assisted surgery at ICCAS. Due to a close and successful cooperation with several clinics of the Leipzig University Hospital participants gain a realistic insight into important subjects like endoscopy challenges, the digital patient model with the tumorboard as a practical example as well as medical robotics in real clinical situations. Another important partner is the Heart Center Leipzig, where practical experience of image guided interventions is passed on. Participants get an extensive and close view of many present and relevant subject areas of computer assisted medicine by the varied summer school program. In the eveningsocial activities are offered to establish contacts and for knowledge exchange.